9 Key features that make us a 2x award-winning virtual school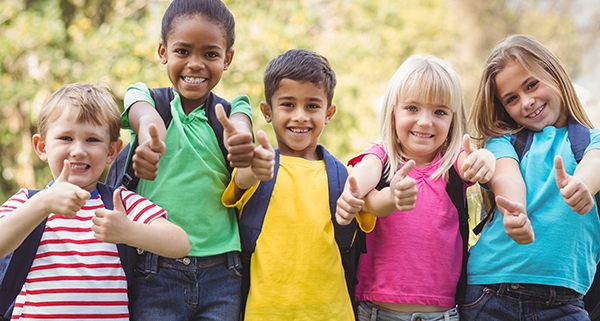 Yes, you read right, we're South Africa's two time award-winning virtual school of the year, for two years in a row.
So if you're genuinely tempted to change your kids' school, we wouldn't be too surprised.
As far as schools go, we're pretty good, and although we don't like to brag too much, facts are facts.
Here are just a few reasons as to why you'll love us as much as our students do.
1. Pre-recorded lessons
All our lessons have been recorded and taught by subject matter experts and masters in their fields. These lessons can be accessed from anywhere at any time, provided you have a stable internet connection. Lessons can also be viewed "offline" on our Think Digital Academy App which is available on the Google Play App Store.
2. Printable study notes
All subjects across all grades have printable PDF summaries which can be used as study notes in preparation for your assessments.
3. Memos
Each lesson contains one or more activities which have to be completed either online or in your workbooks. Memos have been provided for all the lesson activities which enables you to check and mark your own work.
4. Assessments and feedback
Assessments are completed once all the content for the term has been successfully completed and covered. Students in Grades/Stages R-9 will receive instant feedback on their assessment once it has been completed and a copy of the assessment is emailed directly to the parent or tutor. This is a useful tool which enables parents/tutors to easily identify and remedy any areas of concern.
5. Weekly e-mailed reports
A weekly report is mailed to the parent or the tutor of the student every Monday morning. This report details all of the student's activity on the system during the preceding week. The report will include useful information such as which lessons the student has viewed, which have been completed, what scores were achieved in the lesson quizzes, how long the student spent on each lesson etc.
6. Quarterly reports
Students are able to download and print their final reports at the end of each term. Once all four terms have successfully been completed, a final report displaying results for each term can be printed.
Our reports are recognised and accepted by all government and private schools, globally.
Students who receive the National Senior Certificate (NSC) certificate, can apply at their prospective universities, provided they meet the minimum entry requirements. Similarly, students who receive the British International certificates for GCSE and AS levels, can also apply at their perspective universities locally and abroad, provided they meet the minimum entry requirements. We encourage all parents and students to do their homework as to what the entry requirements are for the various university facilities, so as to select the correct combination of subjects when making their final subject choices in Grade 10 or GCSE level.
7. Online tutors and student success coaches
Students who opt for the "With Tutor Support" option upon registration, will have access to a panel of online tutors on their dashboards. These tutors can be contacted between 8:00 and 16:30, Monday to Friday and will respond within 15 minutes. Tutors can be consulted for any content related or general questions. This does not include one on one virtual tutoring, but does include assistance via images, videos, additional resources or text explanation. All students can contact a panel of success coaches for any kind of assistance relating to their content or portal.
8. Student forum
The Forum allows students to interact virtually with other students in their grade. Students are able to communicate in real-time, on their portals.
9. Online clubs and fraternities
We're very excited to launch our new live Clubs and Fraternities in Term 3 2022. Students will have the opportunity to join a live Club for various topics and mastery skills such as Historians Club, Maths Club, Oprah's Club and Jewellery Club to name but a few. These clubs will take place during "after school" hours and can be joined by anyone!
A successful school-going student should spend at least 2-3 hours a day studying and doing homework.
And they probably would, if things like Fortnite and Facebook and TikTok and YouTube and Candy Crush didn't keep getting in the way.
We're not saying this will fix that problem.
But it's a step in the right direction.
Try out our free two week trial and see for yourself.
https://www.thinkdigitalacademy.org/wp-content/uploads/2021/08/Key-Features-of-Virtual-School.jpg
350
600
vene
https://www.thinkdigitalacademy.org/wp-content/uploads/2020/10/logo_shrinking.png
vene
2021-08-10 10:42:32
2022-11-02 10:36:17
9 Key features that make us a 2x award-winning virtual school