How to know if GED is the right option for your child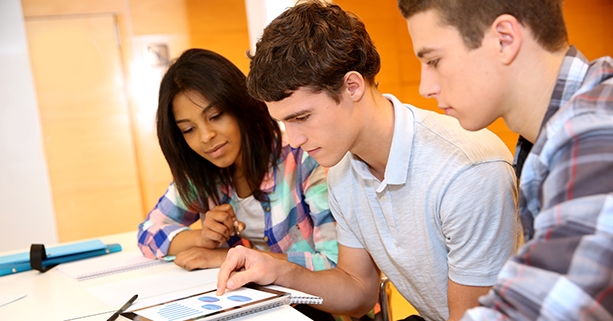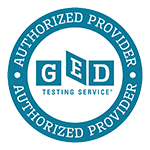 The key to being a successful adult, and more importantly, a successful parent, is knowing what all your options are and choosing the best one.
You might think it's defined by things like a keen interest in the newspaper. Or knowing exactly what to do in any given emergency. Or understanding how taxes and rebates and fiscal-this-n-thats work.
Nope.
The key is having a rich knowledge of the various curricula offered and understanding what opportunities each one brings for your child.
Nothing says adulthood quite like searching for useful information to make the best possible adult decisions for your children's schooling careers.
And that's just what we're here to help you to do.
What is the GED and what can it do for you?
The online GED offered by Think Digital Academy, is equivalent to a high school qualification, so you can use it to apply to college, just like you would with any high school qualification. Although the GED is based on the American educational system, it is recognised worldwide. More than 98 % of colleges and universities in the United States accept the GED. Although universities in South Africa do not accept the GED, most other tertiary institutions do. Contact the institution you would like to attend to enquire about their entry requirements.
The great news is that employers recognise the GED, so, if you have the necessary skills and experience, you can apply for positions requiring a high school qualification. Your GED qualification can also significantly increase your earning potential.
Passing the GED exam can give you better opportunities for work in the future. And don't think that you're alone in preparing for or wanting to earn your GED: there are 20 million GED graduates around the world.
Is the GED right for my child?
Many students aren't cut out to complete a standard high school qualification, and it usually has nothing to do with learning ability. Unlike a high school qualification, the GED can be completed in as little as three months. This makes it an ideal option for older students who would like to prepare for a career or college studies. The only requirement is that students are 17 when they write the final GED exams. There is no maximum age limit.
The GED only comprises four subjects – Mathematical Reasoning, Reasoning Through Language Arts, Social Studies, and Science. The great news is that you can take one subject at a time. More than 20 million students worldwide have obtained their GED and you can too!
The key is to be fully prepared for your final exams with comprehensive lessons, hundreds of simulated questions, practice tests and lots of support.
What is covered in the GED?
The GED test has four main areas of testing:
Mathematical Reasoning
Reasoning Through Language Arts
Science
Social Studies
Mathematical Reasoning
Students should be familiar with Maths concepts, measurements, equations, and be able to apply Maths concepts to solve real-life problems. The final exam consists of a 115 minute online assessment which can be taken at any GED testing centre. The Maths paper has two parts and calculators can be used for the second part. You don't have to memorise the formulas as you will have access to formula sheets. The final assessment comprises of multiple-choice questions, fill in the blank, select an area, and drop-down options.
Reasoning Through Language Arts
Test topics include reading for meaning, identifying and creating arguments, grammar and language. The final test is 150 minutes. It consists of three parts which include an extended response and multiple- choice questions.
Social Studies
Students are required to read for meaning, analyse historical events and arguments and use numbers and graphs. Students are not required to memorise countless dates and events or capitals of countries, but rather interpret text, numbers and graphs. The final test is 70 minutes long and calculators are allowed. The test comprises multiple choice questions and other question types such as drag and drop, fill in the blank and choose from a drop-down list.
Science
Students need to understand science concepts, know how to read graphs and charts displaying scientific data, and use reasoning to interpret science information. The Science test is not a memorisation test. Students do not need to memorise the periodic table of elements, but will need to recognise names and symbols of key elements to answer the questions.
Exam costs
In the US, prices vary from state to state, see the cost for your state on the GED Testing Service website.
South African students are required to register as international students on the GED website. The GED test costs $75 USD per subject, so the total for all four subjects is $300 USD. Boston City Campus and Business College VUE Testing Centres are exclusively authorised to offer the GED® Examinations within South Africa. There are currently 40 testing centers nationwide.
In order to successfully complete your GED, a passing score of 145 out of 200 must be obtained. On successful completion of all tests, students will receive an electronic version of their GED® High School Equivalency Credential issued by the Office of the State Superintendent of Education in Washington, DC. You can also order a hard copy of your GED diploma or transcript. Don't panic if you don't pass all four tests! Students are allowed to test the same subject two additional times without a wait, and requires a 60-day wait period between additional attempts. There is no minimum grade to qualify for a rewrite, but it will incur a test fee. The GED® test score report will provide students with detailed feedback to address the skills they need to work on.
How old do I need to be to take the test?
Students are required to be 18 years old to write the test with no restrictions. If you are 17 years old, you must complete and submit a Parental/Guardian Consent form. Once the form is reviewed and approved, you will receive a notification to schedule your test.
Due to government rules, no one 16 years of age or younger is allowed to test.
Students can view their results within 24 hours.
The best part is that students can complete their GED from anywhere they like, whenever they like.
We've made completing the GED super easy by providing:
Subject matter experts to teach the content
Weekly reports delivered straight to your mailbox
Online tutors to guide and assist you with content related queries
Study notes to help you prepare for assessments
Instant feedback on all your assessments
Online support 6 days a week
With all this in mind, you've most likely made up your mind and decided that completing your GED through Think Digital, would in fact be the best decision for your child's education.
And you'd be right.
Free trial
Enrol for our free trial to explore our e-learning environment.
https://www.thinkdigitalacademy.org/wp-content/uploads/2021/06/IsGEDTheRightOption.jpg
321
613
vene
https://www.thinkdigitalacademy.org/wp-content/uploads/2020/10/logo_shrinking.png
vene
2021-06-30 06:58:48
2023-08-23 13:04:15
How to know if GED is the right option for your child