Getting to know our accredited online GED curriculum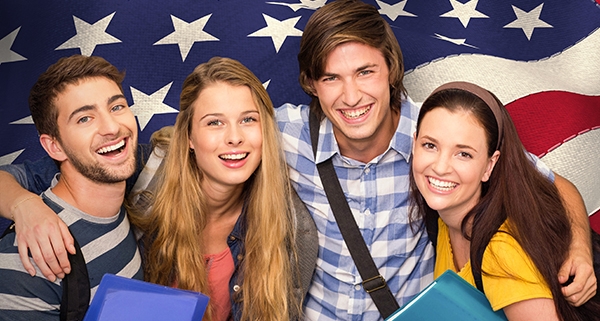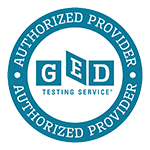 If you're reading this, there's a 99.9% chance that you aren't surfing right now.
And that's ok. The ocean isn't going anywhere.
Unless you look at it from a global warming point of view – in which case it is, very slowly but very surely, going somewhere.
But that's a point for another day! We just wanted to make it clear that if your child was schooling online and wasn't tied to a 3 or 4 term school calendar, you could, if your heart so desired – be surfing.
And it would be nice to know what your online schooling options are, should the day come that you'd like to swap your collared shirt for a wet suit.
If you've been considering taking the online GED, a whole lineup of questions may be running through your mind about this type of certification. What's the difference between the GED and a school leaving certificate such as the NSC? Do employers and colleges care which one you have? Are there limits to what you can do with a GED versus an NSC or British International certificate?
The GED, short for (General Educational Development) test is a group of four subject tests that, when passed, certify that one has achieved the US high school educational standards.
The four online GED subjects are as follows:
Language Arts
Social Studies
Science
Math
Once you pass all four exams in the online GED test, you've earned your online GED credential. This credential serves as a diploma showing you have a 12-grade level knowledge base—even if you didn't graduate from a traditional high school.
You can greatly increase your chances of passing your online GED the first time round by knowing what to expect in the test.
While the questions change from test to test, the format of the GED exam stays the same. Since we love being a resource that empowers people to finish their high school education, we've broken down the GED Test for you.
This is what it will look like:
The breakdown
The GED test consists of five chapters organized in a standardized format. All tests combined add up to 7 hours and 5 minutes. Here's the different sections and the time allotted for each test.
1. Language Arts: Writing
The first section is special in that it's split into 2 parts, each with their own time period.
Part 1 – 50 Questions – 75 Minutes
This first part covers sentence structure, word usage, and grammar mechanics. The test consists of groups of text that must be corrected according to proper grammar rules.
Part 2 – 45 Minutes
This is the essay portion of the test. Test takers must write an essay on a given topic. The purpose is to illustrate cohesive ideas while demonstrating an understanding of sentence structure, punctuation, spelling, etc. Topics are always opinion oriented so that it won't require specific subject knowledge.
2. Social Studies – 50 Questions – 70 Minutes
Topics covered include American history, world history, civics, and government, economics, and geography. Test takers can expect to see graphs, excerpts from documents such as the Declaration of Independence, copies of legal documents, and more.
3. Science – 50 Questions – 80 Minutes
This portion covers basic information regarding biology, earth and space science, physics, and chemistry. Test takers must be able to apply scientific methods and knowledge to a variety of situations. You can expect to see graphs, charts, diagrams, etc.
Many would say science sections on standardized tests are more about reading and correctly interpreting than actual science and scientific knowledge. Be ready to quickly process information and respond to it and you should be fine.
4. Language Arts: Reading – 40 Questions – 65 Minutes
This section will test your ability to read, comprehend and interpret. The test will have five fiction and two non-fiction passages typically around 300-400 words long. Don't worry about knowing literature. Just be ready to read and analyze.
5. Mathematics – 50 Questions – 90 Minutes
This test is actually split into two sections. In the first section, you are allowed to use a calculator. During the second portion, you may not. The areas of math covered are:
Number operations
Geometry
Statistics
Algebra
Your questions answered
Which option is right for you?
Most colleges and employers accept applicants with a GED diploma.
Before applying, verify that the school/college will accept your GED diploma — a few do not.
Is it a good idea to get a GED diploma instead of a high school diploma?
For different reasons, many of today's students have dealt with interruptions in their education. A GED diploma is equivalent to a high school diploma. It offers more opportunities than not having a diploma at all. Although many colleges and employers accept the GED certificate, some may prefer a high school diploma.
Is the GED recognized in South Africa?
The South African Qualifications Authority (SAQA) evaluates each submission of a foreign qualification on a case-by-case basis. The GED is eligible for evaluation as a South African National Senior Certificate or NQF L4.
What colleges accept the GED Diploma?
Nearly 98% of U.S. colleges accept the GED certificate, according to the GED Testing Service. This includes community colleges, vocational schools, private universities, and public universities. College students can study online or in person after earning a GED certificate.
Each school and program has its own admission requirements. Applicants should do research to see what requirements and supplemental materials they need to apply. Placement tests, for example, could be a requirement.
Can I study further with a GED?
Many GED graduates have been accepted for further studies into colleges and are studying both in South Africa or abroad.
Each university/college has the final say and their own criteria for acceptance and we cannot guarantee acceptance at every institute.
Helpful tips to prepare for your online GED exam
Don't just study hard, study smart
Understand what is in each of the four exams.
Focus on the areas that are unfamiliar to you or that you find more challenging. To accommodate all the subject areas, develop a flexible study schedule and study when you are most alert.
Don't jump to conclusions
Some questions require careful analysis. Most of the wrong answers are those that appear right at first glance. Often test writers will place misleading answers to confuse you. Instead of falling into this trap, choose the best answer based on what the question is asking you.
Know the tricks
Be aware of trick questions.
There's a reason for the information that is shared in the actual question. Don't ignore anything in the question.
Absolutes are not the correct answers
Any answer with absolutes like "greatest," "always," or "never" are often incorrect.
Beware the "except." Questions with "which of the following is NOT true" or "except" are often missed or read too fast. Answer these questions by covering the word "except" or "not" then choosing the answer that doesn't belong.
Practice makes perfect
Gain more exam confidence by practicing for the test as much as you can. Make the most out of your free practice exams by:
Tackling one section of the exam at a time.
Understanding the questions you got wrong by reading the explanations provided in the corrected answer. It helps printing the assessment copy and reading through the questions and answer explanations.
Lastly, try taking the tests with shorter time constraints each time you retake them.
Scoring
To pass the GED test, you need to score 145 on each of four sections and have a total score of 580. If you receive 175 or above on any section, you will earn a College Ready + score.
If you score below 145 on any one test, you can usually retake it twice without any waiting time. However, if you need to take a test a third time, you must wait 60 days. There is typically no limit on the number of times you can retake a test in any given year. However, rules for retesting may vary slightly from country to country.
Free trial
Find out more about the GED curriculum and enrol for our free trial to explore our e-learning environment.
https://www.thinkdigitalacademy.org/wp-content/uploads/2021/09/Accredited-online-GED-curriculum.jpg
350
600
vene
https://www.thinkdigitalacademy.org/wp-content/uploads/2020/10/logo_shrinking.png
vene
2021-09-08 07:45:47
2023-08-23 13:03:53
Getting to know our accredited online GED curriculum