Raising a genius in the mobile era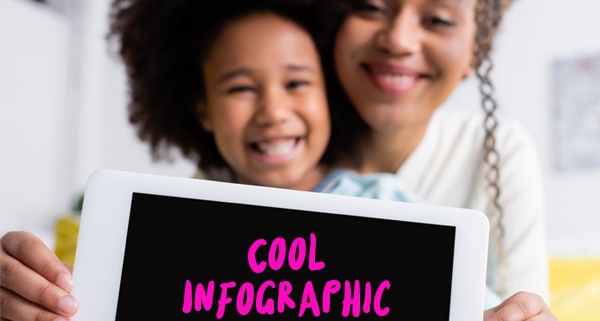 How to use smartphones and tablets to boost your child's education


Maybe your child's a genius…
…and they've already taught themselves Mandarin AND learnt all the words to Shakespeare's Othello. Backwards. At only 5 years old.
Maybe they're hiding it from you because they don't want to "freak you out."
And yes, sure, maybe they'd also like to stall the inevitability of going to a traditional school, and chores, and adult this-n-thats for as long as possible.
Selfish little rascal.
There's only ONE way to know for sure though – give them a tablet with educational content on it. Or better yet, sign them up to Think Digital Academy and let their online learning begin.
Before the 1990s, we had Education 1.0. The edge of millenniums passed under the sign of Education 2.0. Nowadays, we are entering the era of Education 3.0, marked by the revolutionary combination of the internet and the mobile. Our children are being affected by these changes above everyone else.
They start to operate mobile gadgets, use educational apps and visit learning websites even before being able to walk. Only yesterday they were prohibited from using their hi-tech gadgets in classrooms; today schools hand out smartphones and tablet, and use online learning programs for a broad range of subjects.
Ultimately, the most prominent features of Education 3.0 are:
online learning lets you study anything, anywhere or on the go;
wide adoption of technology;
low costs – there are hundreds of cheap handheld devices and free learning resources;
eliminated boundaries between disciplines, institutions, and nations;
students are partly teachers as the teaching is done teacher to student, student to student, student to teacher.
As a result, education nowadays becomes something that modern children literally walk around with in their pocket. Parents must not stand aside from this fundamental shift. They should learn how to use technology to their kids' benefit, including boosting their education.
Technology can help your child be a better learner. Embrace the fact that iPads and tablets are part of our lives and that we should harness it to assist in our children's education now, while inevitably waiting for the next amazing technology to improve upon these devices.
Download and print the infographic.
And don't forget to try out our free two week trial.
https://www.thinkdigitalacademy.org/wp-content/uploads/2021/09/Raising-a-genius-in-the-mobile-era.jpg
350
600
vene
https://www.thinkdigitalacademy.org/wp-content/uploads/2020/10/logo_shrinking.png
vene
2021-09-22 09:06:24
2021-09-22 10:16:13
Raising a genius in the mobile era