Everything you need to know about the CAPS curriculum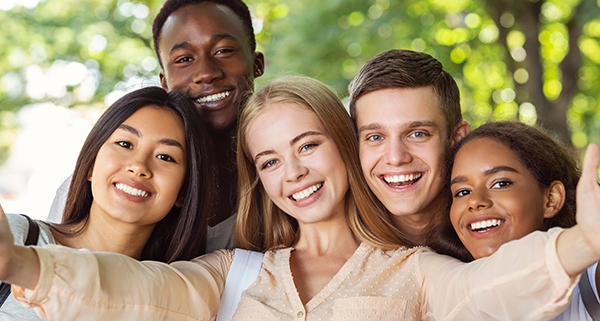 If you've lived in South Africa for more than five years and attended either a government school or private educational institution, you've most likely come across the CAPS curriculum at some stage of your life.
But what exactly is it all about and what does it involve? Let's take a deeper dive below.
The Curriculum and Assessment Policy Statements (CAPS) is not a new curriculum, but has been around for many years to improve teaching and learning as well to improve the skills and knowledge of many students all over South Africa.
Each Curriculum and Assessment Policy Statement (CAPS) is a streamlined, essential document necessary for teaching and learning in all subjects from Grade R to 12.
Each subject has one CAPS document that provides details of what needs to be taught and assessed on a grade-by-grade basis.
The CAPS are more content-based, prescribing specific content and describing when it needs to be taught.
The Foundations for Learning principles are embodied in the CAPS, with the emphasis on Languages and Mathematics.
English, as a First Additional Language, is taught from Grade 1.
Intermediate Phase subjects are reduced to six. Technology is combined with Natural Sciences, and Arts and Culture is combined with Life Orientation.
In the Senior Phase, Arts and Culture is replaced with Creative Arts.
Economic and Management Sciences is taught from Grade 7.
Annual assessments take place from Grades 1 to 9 and a more critical assessment approach is applied from Grades 10-12.
The CAPS implementation timeline is one calendar year per academic year.
The importance of quality material in learning and teaching is emphasised.
General aim of the CAPS curriculum
The National Curriculum Statement Grades R-12 gives expression to the knowledge, skills and values worth learning in South African schools. This curriculum aims to ensure that children acquire and apply knowledge and skills in ways that are meaningful to their own lives. In this regard, the curriculum promotes knowledge in local contexts, while being sensitive to global imperatives.
Purpose of the CAPS curriculum
The National Curriculum Statement Grades R-12 at Think Digital Academy serves the purposes of:
Equipping learners, irrespective of their socio-economic background, race, gender, physical ability or intellectual ability, with the knowledge, skills and values necessary for self-fulfilment and meaningful participation in society as citizens of a free country
Providing access to higher education
Facilitating the transition of learners from education institutions to the workplace and
Providing employers with a sufficient profile of a learner's competences
What are the aims of teaching the CAPS curriculum at Think Digital Academy?
The CAPS curriculum for Grades R-12 at Think Digital Academy aims to produce learners that are able to:
Identify and solve problems and make decisions using critical and creative thinking
Work effectively as individuals
Organise and manage themselves and their activities responsibly and effectively
Collect, analyse, organise and critically evaluate information
Communicate effectively using visual, symbolic and/or language skills in various modes
Use science and technology effectively and critically, showing responsibility towards the environment and the health of others and
Demonstrate an understanding of the world as a set of related systems by recognising that problem solving contexts do not exist in isolation.
Find out more about the CAPS curriculum at Think Digital Academy, and read about what to expect from Grades 8 to matric when doing your high school online.
And don't forget to try out our free two week trial.
https://www.thinkdigitalacademy.org/wp-content/uploads/2021/11/Need-to-know-about-CAPS-Curriculum.jpg
350
600
vene
https://www.thinkdigitalacademy.org/wp-content/uploads/2020/10/logo_shrinking.png
vene
2021-11-17 07:37:05
2022-11-01 08:18:59
Everything you need to know about the CAPS curriculum