Let's hear it for our youth!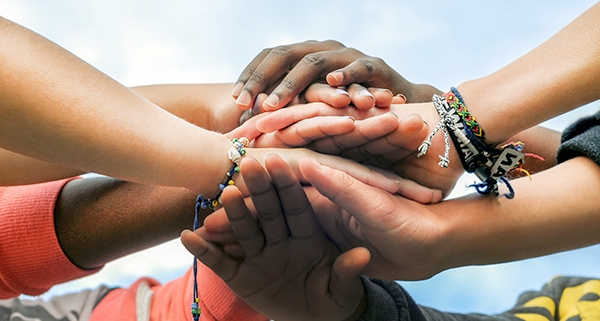 This month we celebrate our youth and raise awareness of the challenges they face and their future importance in our society.
Youth Month takes place in many countries around the world. In South Africa, it is being celebrated under the theme "Accelerating youth economic emancipation for a sustainable future".
Education is key to drawing more young people into the economy. Why? Because education raises productivity and creativity, as well as stimulates entrepreneurship and technological breakthroughs – all of which lead to greater economic growth and a sustainable economic future.
Research shows the direct relationship between how much you earn and your years of schooling. Each additional year of schooling means more money in your pocket, with a significant increase in those who have Matric (Grade 12).
Not only does schooling affect your earnings, but parents' education level has a significant impact on their children's success.
How do we nurture our youth?
Make learning fun by providing online class environments, digital lessons and books and teachers who can and do!
Empower the young through engagement in multiple activities beyond the classroom – in sport facilities, music, dance, entrepreneurship, community affairs, access to study / internet hubs.
Nurture the youth by embracing their youthful optimism, and listening to their banter and pleas. Know that you are 'watering' a beautiful bloom readying to unfurl if only you do your part in the 'garden'.
Remain sensitive and responsive to the 'tender stems' of youth. Beyond their sometimes apparent brash, dismissive eye rolls, lie individuals yearning for your love, attention and care. Give it abundantly and freely.
Optimise the potential of the youth. Create, and support initiatives that give purpose and outlet to emergent youth development and activation – in the home, community and, at the work place.
Education for an empowered youth – we've got the answer!
It's no secret that here at Think Digital, we take the slog and boredom out of learning and teach our online lessons in an interactive and engaging way. Perfect for ensuring that your children achieve their school goals while learning to love learning. Not only that, you can also learn at any age (see our Adult Matric). Curious? Why not try our online learning environment by enrolling for our free 14 day trial.
More to explore:
https://www.thinkdigitalacademy.org/wp-content/uploads/2023/06/Lets-hear-it-for-our-youth.jpg
350
600
vene
https://www.thinkdigitalacademy.org/wp-content/uploads/2020/10/logo_shrinking.png
vene
2023-06-22 12:31:36
2023-08-11 08:25:23
Let's hear it for our youth!