How to kick-start 2023 on the right note: Advice from our support coaches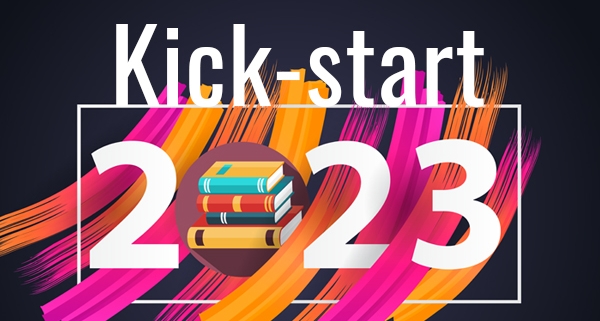 2022 was a wonderful year. Our students impressed us with their academic and extracurricular accomplishments, their parents continued to provide unrelenting support to their children, and our online school achieved new accolades.
Before jumping into our new academic year, it's important to take a moment to reflect on the previous year. In 2022, we collectively recovered from the COVID-19 pandemic and rebuilt ourselves. However, we also faced new socioeconomic, political and environmental obstacles.
As we step into 2023, it's important to keep abreast of ground realities and remain optimistic at the same time. Here's some collective advice for 2023 from a few of our Student Success Coaches at Think Digital Academy. How can you strengthen your academic performance in the upcoming year? Moreover, what's the right way to be socially responsible in this critical year?
Keep reading. We'd love to engage in a healthy debate towards the end of the article; please share your thoughts with us!
Understand what's happening in the world
2022 was a difficult year in many ways and a positive year in others. We faced a wide range of economic, political, environmental and social catastrophes.
At Think Digital Academy (TDA), we encourage our students to understand what's happening in the world. As Carol Hanisch said, "The personal is political." Our personal experiences aren't isolated; they form the fabric of the larger society we live in.
As we understand the economic, political, social and environmental structures of the world, we're able to take a step outside our circle of privilege and observe critical ground realities. This is extremely important. It helps us take equitable action and advocate for marginalised individuals and communities.
Understand the significance of political movements like the fight against crime, the fight against poverty and, the fight against climate change, economic disparities and other ground realities. This is the first step towards becoming a socially conscious and responsible citizen.
Create a new academic game plan
As you focus on your social growth, make some time for academic development as well. At TDA, our online Education Architects have planned the upcoming year by providing a "Termly Planner" for each Term, and each Grade, that details the lessons you could aim to cover during the academic term, to ensure a smooth, steady transition and consistent academic growth.
It's time to reflect on your academic performance in the previous year.
Make a list of your accomplishments, strengths, weaknesses, skills and areas of improvement. Discuss the plan with your parents and/or tutors and get their input. Once you have a good grasp of where you stand and what needs to be done differently in 2023, it's time to get to work!
Create a digital academic game plan. You can also use a physical calendar; however, a digital plan will be easier to edit and track. If you're an FET, IGCSE or AS Level student, your academic plan should be SMART (specific, measurable, actionable, relevant and time-bound). This will help you systematically achieve your goals and secure top grades. If you're having trouble creating a plan, feel free to consult your Student Success Coaches.
Make time for personal growth
Your personal growth is extremely important, especially as you step into a new year with a wide range of exciting new opportunities at your feet! Explore your interests, hobbies, pursuits and passions. Participate in competitions like Spelling Bee, Chess, debating, essay writing, and so on. Find a skill you would like to develop and join one of our live, online clubs. We have many to choose from – Art, Anime, Pilates, Yoga, History, Maths, Movement, Drama and many more. With over 15 clubs to choose from, there's definitely something for everyone – explore at least one of them and develop a new skill.
Personal growth also includes ethical and moral development. Practice empathy, learn the importance of being responsible and treat people with respect and kindness.
Have a check-and-balance system in place
Procrastination and complacency are extremely common among students. You may set impressive new goals for 2023. However, as the year progresses, you may become a little less diligent.
Make sure you have a good check-and-balance system in place. If you become passive and stop checking your goals off the list, hold yourself accountable. You can ask an older friend, family member or tutor to help you out with this.
Consistency will ultimately help you ensure that 2023 is a successful academic year. There's nothing wrong with taking breaks. However, make sure you don't lose track of your goals entirely. If you're looking for more advice for 2023 from your Student Success Coaches, we're always here to help.
At TDA, we equip our students with the knowledge, skills and tools they need to succeed year in and year out. 2023 is a fresh start! Let's make the most of it!
Explore the following resources to get started:
https://www.thinkdigitalacademy.org/wp-content/uploads/2023/01/How-to-kick-start-2023.jpg
350
600
vene
https://www.thinkdigitalacademy.org/wp-content/uploads/2020/10/logo_shrinking.png
vene
2023-01-11 18:00:32
2023-02-15 13:21:36
How to kick-start 2023 on the right note: Advice from our support coaches