A year since education systems were forced to change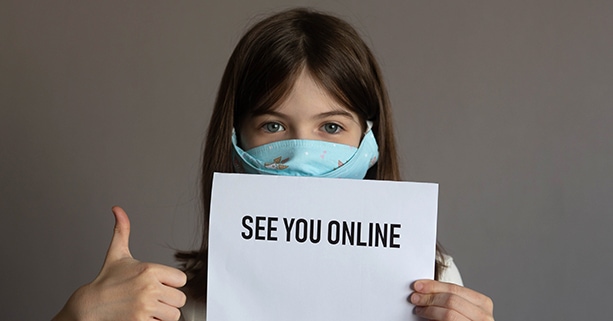 March 2020 marked a year since South Africa adopted an emergency lockdown strategy in a bid to "flatten the curve" and curb the spread COVID-19.
This saw life as we knew it, come to a standstill during alert level 5.
Evidently the school calendar was affected by these precautions and till now the effects are still felt.
A word of thanks from Think Digital Academy
Think Digital Academy would like to take this opportunity to salute all educators and students during this trying period. Our thoughts are extended to those that lost their loved ones in the education sector.
New methods of teaching had to be employed to secure the future of students. Online schooling became the preferred method. For most, it came as a challenge, but it has since proved to be effective and efficient.
Institutions like Think Digital Academy already had a system in place to cater not only for the educational aspects of a student but also their psychological and emotional well-being.
The status of online schooling today
Due to COVID-19 the school calendar remains under threat. From time-to-time adjustments will have to be made when new regulations are put in place. This is the reality we now live in.
We have more reasons now, as a country, to permanently migrate to virtual, online teaching and learning.
The academic year really suffered last year, in 2020. Currently, there is already talk of a higher lockdown level in South Africa, going beyond Easter. Education must continue amidst all this uncertainty, even if it has to be online.
Education is a right
Education is a fundamental right that we should always uphold.
If we do not adapt to online virtual learning now as a long-term solution, like other countries in Africa and the world, we run the risk of raising an uneducated generation.
Free trial
Enrol for our free trial to explore our e-learning environment.
https://www.thinkdigitalacademy.org/wp-content/uploads/2021/04/Online-Schools-1-year-in.jpg
321
613
vene
https://www.thinkdigitalacademy.org/wp-content/uploads/2020/10/logo_shrinking.png
vene
2021-04-12 21:13:30
2021-07-27 11:59:10
A year since education systems were forced to change