Navigating the e-learning environment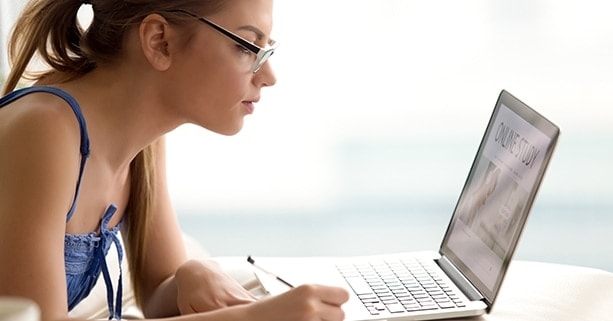 For generations, we have grown up in classrooms where we learnt the same information at the same pace, regardless of our interests or needs – the 'one size fits all' approach. The dawn of the 4th Industrial Revolution, and more recently the COVID-19 pandemic, has shone a light on the need to take a different approach to learning and teaching. For example, e-learning, which refers to the use of information and communication technologies to enable the access to online learning and teaching resources, has the benefit of flexibility; convenience; cost effectiveness and immediacy. In addition, a dynamic e-learning platform not only meets the needs of different students, but it also enriches learning in classroom settings.
While many schools are taking a stop-gap approach to e-learning during this lockdown period, the need for more long-term solutions has brought to the fore a variety of e-learning options. This can be particularly daunting for many parents, as this is simply not a technology that we grew up with, and of which we have very little experience. As such, it is important to note that effective e-learning is not as simple as distributing traditional content on digital platforms; it requires content to be adapted to these platforms, and aligned with ongoing assessments and support to ensure mastery of the various syllabi levels.
When evaluating the different e-learning options for your child, it is essential that:
content is engaging and interactive;
learners be guided through their subjects by online teachers;
learners engage with their subjects through assignments and projects;
learners receive electronic feedback on their learning;
learners have platforms on which to interact and collaborate with each other (for example through blogs and discussion forums);
there is a way in which parents can monitor their child's progress.
Based on these criteria, select an option that will ignite a drive for life-long learning in your child. Ultimately, we are at the cusp of an exciting transformation in our education sector, one that will revolutionise the learning and teaching environment, and change your child's education and employment trajectory for the better.
Free trial
Enrol for our free trial to explore our e-learning environment.
https://www.thinkdigitalacademy.org/wp-content/uploads/2021/03/NavigatingELearning.jpg
321
613
vene
https://www.thinkdigitalacademy.org/wp-content/uploads/2020/10/logo_shrinking.png
vene
2020-04-10 08:38:57
2021-07-27 11:59:52
Navigating the e-learning environment