A tribute to matric students everywhere – celebrating triumph over adversity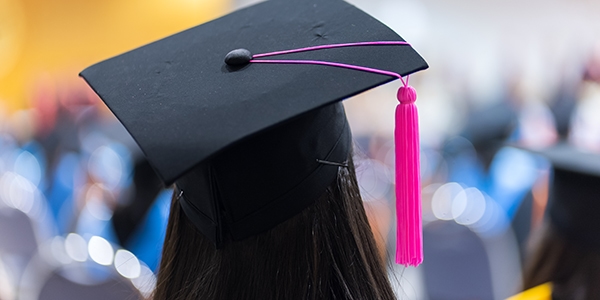 In this season of prizes for top achievements and scholarships, we salute all the students whose talents lie outside the classroom.
Parents, please take a few moments to congratulate the 2022 Academic Top Achievers as they head off to their well-earned celebrations. Then we ask that you return to your seats. We have a few special achievements left to acknowledge.
Let's hear it for the average child
To the student who completes all the tasks, great and small, in his hardest subject and turns it in promptly, who studies diligently for tests and consults every additional help resource, who has never once read an online summary instead of the actual book and who nevertheless manages to earn no grade higher than a C: You have already aced the real tests. School is the only place in the world where you're expected to excel at everything, and all at the same time. In real life, you'll excel at what you do best and let others excel at what they do best. For the rest of your life, you will never again think of this C, but you'll bring your character and your capacity for hard work to all your future endeavours.
While there are defined moments in the media everywhere for all students who excel beyond expectation, every single student who entered our virtual school doors, with their potential unknown, has finally arrived at the same destination to be celebrated by their friends, families and tutors.
As we digest the 2022 Matric results, listening to accolades for those who soar, our hearts are shining a light on the average kids who, like many of us, were waiting for their moment to shine.
We see you. We see your potential. We see your greatness.
We must of course, continue to honour those who defied the structural obstacles placed in their way. Many students, particularly those from disadvantaged backgrounds, overcame tremendous odds to not only write the final exams, but in some cases, to achieve exceptional results. They deserve their hard work to be recognised, their tenacity to be emulated and to be used to inspire those who are going through similar trials and tribulations.
It is so important to remember that life is not a contest, and the world is not an arena. Just by being here, unique among all others, offering contributions that no one else can give, you have already won the one prize that matters most.
In closing, we salute each and every Matriculant for their hard work and determination – congratulations on your results, and on behalf of all of us at Think Digital Academy, we wish you well for your future.
https://www.thinkdigitalacademy.org/wp-content/uploads/2023/02/A-tribute-to-matric-students.jpg
300
600
vene
https://www.thinkdigitalacademy.org/wp-content/uploads/2020/10/logo_shrinking.png
vene
2023-02-08 17:43:27
2023-02-15 13:20:04
A tribute to matric students everywhere – celebrating triumph over adversity